HAUTE COUTURE MEETS POETRY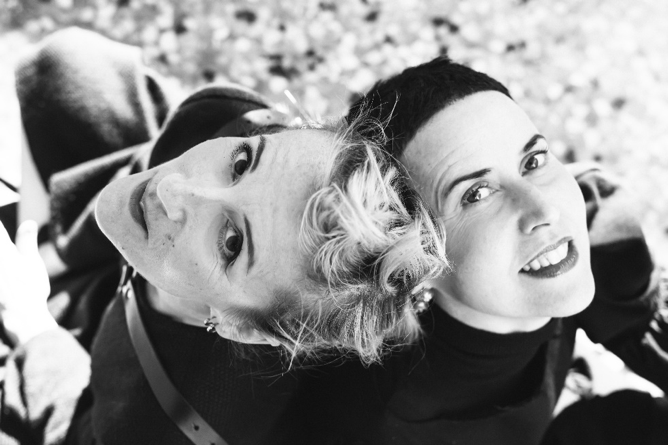 Poesie Sposa is the result of the creative partnership between Isabella Tagliaferri and Elisa Orlandini.
In 1997 Isabella, who is passionate about Haute Couture, opened her own bridal boutique in Piacenza, creating a studio that is home to only the most sophisticated and unconventional collections.
The meeting with Elisa, a stage actress and creative, led Poesie Sposa to evolve into a more ambitious project. Together the pair decided to turn their backs on collections by other designers and to surround themselves instead with a specialised staff, working with them exclusively to produce made-to-measure dresses and striving to create something that eluded the classic definition of bridal fashion.
Since then, Poesie Sposa has been a hive of creativity, a collective place of experimentation and knowledge-sharing. An atelier, a workshop, an art exhibition. It is no coincidence that for its new premises the Maison chose a former art gallery, located inside a magnificent historical palazzo.
Poesie Sposa wholesale collections are distributed worldwide by DreamTeam Sposa. In 2019 the brand announced the first Poesie Sposa exclusive retailer, Sara Concept Bride atelier in Fano.
A superb staff of great technical maturity, unconventional creativity, constant stylistic research, poetical inspiration and contemporary designs. This is the essence of Poesie Sposa.
"Even the most ingenious people need a group of collaborators who can work with them, bringing a mix of imagination and practical, hands-on skills. Great talents have ideas, but these ideas would remain just that without a group to bring them to life, put them into practice and develop them by building and experimenting. Creativity is always the fruit of the work of many."

Morace F.